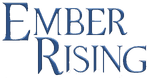 WARNING: SPOILERS FOR EMBER RISING ARE AHEAD; CAUTION IS ADVISED.
"
There is no cost too high for doing what is right, and no retribution great enough for doing what is wrong. To believe otherwise is to surrender our liberty to lies.
"
 
Lord Booker was the citadel lord of Vandalia Citadel and the father of Lord Morgan.
Biography
Edit
Lord Booker greeted Emma and her escort at the gates of Vandalia and, despite his advanced age and failing health, bowed to her. After singing a song in acknowledgement of Emma's status as princess, he escorted her inside. Booker admitted that he had little time left, but asserted Morgan's readiness to succeed him.
Emma, touched by the Lord's unwavering loyalty and commitment to do as much as he could for The Cause, said of and to Lord Booker, "[y]ou are truly the jewel of the world . . . What I would give for fifty more like you."
Given Morgan's status as a Citadel lord by the time of the Retaking of First Warren, it is presumed that Lord Booker died sometime after Emma's visit to Vandalia.
Personality and traits
Edit
Lord Booker was described as a very dear, old rabbit. He wore a black medallion around his neck.
---
This article has received The Green Ember of excellence.

---